Wonders Onyango Oloo
Embattled NGOC Chair, the Maverick Ms. Orie Rogo-Manduli


Just glanced at the
breaking news from the Kenya Broadcasting Corporation
about the decision of Heritage and Social Services minister Najib Balala to dissolve the NGO Council of Kenya and appoint a caretaker committee headed by my good friend (and former NGOC Chair)




Oduor Ong'wen

to look into its internal wrangles with a stricture to report back within sixty days.
There are several conscious and unconscious ironies playing themselves out here:


The GOVERNMENT taking down a NON-Governmental body;

The largest NGO umbrella in the country taking lessons in transparency, accountability and good governance from the very government that has been the reluctant pupil of strident NGO lecturers over the years;


I am suppressing a wave of spontaneous chuckles as I think of at least half a dozen more.
Clearly, this is a very unfortunate decision which does not bode very well for the future independence and autonomy of the Kenyan civil society sector.

But I guess what the government is indirectly telling its intermittent civil society sparring partner is that two can tango in the ongoing dance of putting the other party in its place.
In
a July 28, 2005 weblog entry
on this very site I remarked as follows:



The

first KBC story from Tuesday

tells us that the NGO Council Chairperson promptly LOCKED OUT all the other staff people at that organization after she was slapped with a suspension pending an internal investigation for mismanagement.





The

second story

from late yesterday, or is it earlier today, (Thursday, July 28th, 2005) adds to the dossier by swinging the 411 that Ms. Orie Rogo-Manduli called for fresh elections for her executive-excluding the Chair she specified- as she vowed to stay on, disregarding the suspensions, even as the rest of the NGO Council scurried to court to get a ruling on the lock out and ensuing nasty fisticuffs.





Why was I thinking of

Leonard Mambo Mbotela

when I read these two stories?





It is because I wanted to ask EVERYONE at the Kenya NGO Council, including the Chair:



Je, Huu Ni Ungwana???



Surely there are other more CIVIL ways of dealing with internal organizational issues.





Are there any Conflict Resolution consultants in Nairobi?





There is a killing to be made over at the NGO Council-it is screaming for URGENT OUTSIDE INTERVENTION- at least me thinks...





I will keep my lips zipped as to the relative merits and demerits of either side.




The fact that

Waziri Balala

moved in today means that the Kenya government feels sufficiently confident to test its mettle against NGOC, a body which only two years and a half years ago was providing one of the main kitchens where the eventual NARC agenda and electoral victory was marinated, fried, roasted, boiled and baked.
Another sad irony is that in a Kenya government riddled with former NGO and civil society heavyweights like
Prof. Wangari Maathai, Prof. Kivutha Kibwana, Mrs. Limo, Ms. Njoki Ndungu, Martha Karua, Dr. Mukhisa Kituyi, Prof. Anyang' Nyong'o
and many others, there is very little love lost these days between the G and the NGOs.
Here are some choice epithets and excerpts:
Exhibit A:
At the beginning of March 2005, we saw Kenyan police action swing into action to carry out the threat of a former World Social Summit delegate now sitting in the cabinet
who had promised to have his ex anti-globalization comrades arrested
if they disrupted a WTO gathering at the Kenyan Coast as you can see in these pictures from the Ogiek site:
Trade and Industry Minister Dr. Mukhisa Kituyi


Exhibit B
: News summary:
"East African Standard (February 18, 2003) "Minister Blames NGOs Over Industrial Unrest"-

Acting Labour Minister Najib Balala implicates some NGOs in industrial unrest affecting the country; warns that NARC government will take stern action against NGOs found acting contrary to law; alleges agents from some NGOs have invaded the labour market with the aim of sowing discontent allegedly to maintain links with donors; East African Standard(February 23, 2003)"
cited by Onyango Oloo
in his 2004 May Day digital.


Exhibit C:
Murungaru Warns NGOs Against "Inciting" the Maasai:
Dr Murungaru later gave a warning to anyone inciting the Maasai into invading the ranches that they would face the law.

In a statement issued after the talks, which set out the Government's position, he said: "The Government expresses its disappointment at the recent invasion of private ranches and people's land by some members of the Maasai community in Laikipia District, after being incited by some NGOs."

The Maasai had been "made to believe in false propaganda that the land leases had expired".

Then, in a crucial paragraph, Dr Murungaru stated: "Even if the leases were to expire, such land would revert to the Government, which would them decide what to do with it.

"The Government therefore urges wananchi (the public) in the affected areas, particularly the Maasais, to strictly observe the law and ensure peace prevailed."
SOURCE.



Exhibit D: Intimidating Overseas Donor Agencies that fund "radical" NGOs



According to

Afrol News:
"

Denmark's aid to Kenya worth euro 20 million is being withheld as the Nairobi government is accusing a Danish organisation of undermining its land policy and fuelling violence. In Denmark, the press and organisations focus on Kenya's ruling elite and their large properties as the relations between Copenhagen and Nairobi are getting sour.

Mellemfolkeligt Samvirke (MS) is one of the biggest and most popular aid organisations in Denmark. Therefore, the conflict between MS-Kenya and the Kenyan government has been given much attention by Danish media and politicians during the last six months. Foreign Minister Per Stig Møller and Development Minister Ulla Tørnæs have become personally involved in the case.

Three employees of MS-Kenya, including country director Lotte Grauballe, have been told their working permits will not be renewed due to their engagement in Kenyan land policies. According to the Nairobi government, MS-Kenya has actively contributed to land conflicts in the country by promoting calls for land to be redistributed to the poor.

In December, the group was accused of engaging in "subversive and illegal activities." The accusations were specifically linked to the support provided to Kenyan civil society groups working for a pro-poor land redistribution in the country. MS Kenya has categorically refuted these government allegations through the Danish Embassy in Nairobi.
In May 2005, the conflict was taken to the Danish parliament, where Foreign Minister Møller told MPs he demanded that the Kenyan government "recognises and respects the legitimate and important role of civil society in development." According to Mr Møller, the question was not whether MS-Kenya had "engaged in political agitation," but that the group must be let work with Kenyan civil society groups. The Danish government finances most of MS-Kenya's operations..."



SOURCE

: Afrol News, June 21, 2005

In light of the above, it is perhaps understandable why I am having

GOOSEBUMPS
because I think it is a very
SPOOKY

and
GHOULISH Scenario...
As far as I am concerned politicians in the NARC government

ni kama
MAJINI

who may prefer wearing the following T-Shirt
Folks, keep your shirts and blouses on because I am



JUST KIDDING

.
I am pulling your legs with another
Extraterrestrial Comparison

in order to make a number of salient points:
1. It is in the interests of the Kenyan NGO and civil society sector to be self-regulating so that they do not have to be regulated by the government. A government administered sector is no longer an NGO sector but a
GONGO
(Government Operated NGO) sector. Now bearing in mind that the word "gongo" in Tanzania refers to a relative of
Chang'aa
, that cannot be a really good thing, now can it?
2. Instead of continually butting heads like a bunch of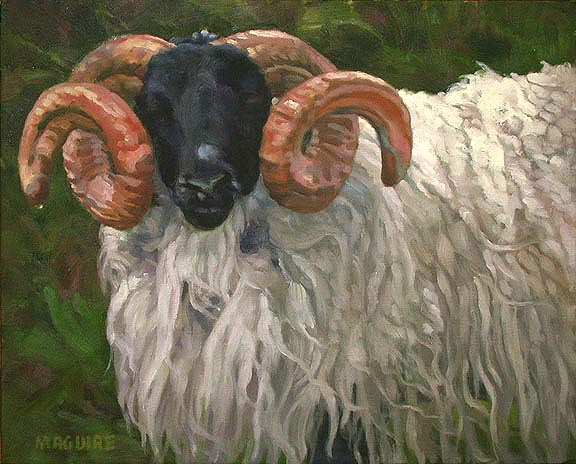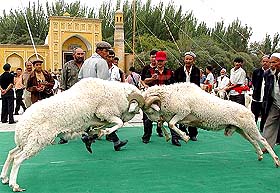 Silly rams Battering each other to a bloody, stupefied stalemate....
Perhaps Kenyan civil society pugilists in conflict should learn one or two things about going to the
Balcony
and looking for

The Third Side
.
I really think that the Kenyan civil society had better get its self-regulating act together, otherwise there is a real danger that they will be co-opted, neutralized, deregistered or marginalized altogether.
In this context, I am today offering to contribute towards a process of creating a
Conflict Transformation Model
with application to the Contemporary Kenyan NGO context.
I do have some concrete suggestions, but I do obey this dictum so beloved by consultants around the world:
The First Consultation is ALWAYS Free.
Onyango Oloo
Montreal