A Digital Essay by Onyango Oloo
Just to let you know, this particular digital essay is about
International travel regulations.
So, please, try not to wander off too much from the topic in the next few minutes, ok?
Still I thought I should commence by sharing three stories that may or not be otherwise noticed...
Let's kick off things with
a SPLASH!!
As we talk about swimming- of the global competitive kind.
It is common knowledge that my home town of
Montreal
is the site of the FINA swim meet.
Kirsty Coventry of Zimbabwe
won her country's
first ever swimming gold by clinching the 100 metres backstroke on Tuesday.
. She will add this to her three medal collection from the Athens Olympics. On Monday she won a silver in the 200 metres individual medley race.
The phenomenal Aussie,
Grant Hackett
claimed his 15th world record a few hours ago by shattering Ian Thorpe's 800 meters freestyle record to take gold in seven minutes 38.65 seconds, slashing more than half a second off the mark set by Thorpe at the 2001 world championships in Japan. Meanwhile, his arch-rival, the feisty and gutsy American
Michael Phelps
has also been turning heads with his phenomenal performance in the pool.
He hardly needs any additional publicity from this blog and I am not going to give it to him.
So let us turn our spotlight on to one of our top swimmers,
Amar Shah
.
Last year he was one of two Kenyans who represented our nation at the Olympics in Athens.
He did try his best, although, as you can see from this archived
Sports Illustrated
link,
he did not exactly make it to the medal rounds.
Amar Shah
is the embodiment of the positive flipside of the Kiswahili expression,
"asiyekubali kushindwa siyo mshindani."
I say this because, he vigorously fought the good fight in the swimming pool. But with the mighty Phelps in the lineup jostling with other global aces, who can berate Amar for not emerging numero uno?
However, if there was ever a Gold Medal given for a Great Attitude, then our Kenyan swimmer should be there on the winner's podium, clutching the flowers, teary as the Kenyan national anthem drowns out the Australian, Chinese, Canadian and other tunes.
Check out this quote from a
Reuters story
filed a few hours ago:
Italy's Alessio Boggiatto was second fastest in 2:00.24 while Phelps stopped the clock at 2:00.30 although none of those men could have been more pleased than Kenya's Amar Shah, who finished 51st in a time of 2:20.15 but leapt out of the pool like he had just broken the world record."It was as if I was running," he blurted. "I feel so natural in the water."
***********************
Talking of another under-rerported story made in Kenya,
UNICEF chief
Ann Veneman
visited
Wajir Girls Primary school
this week and called for redoubled efforts to improve health and education for the North Eastern province. According to
a news report
:
"Right now, all the key indicators for children and women in North Eastern Province are unacceptable," Ms. Veneman told an audience that included several leading government officials.
She referred in particular to low school enrolment rates -- four out of five girls never even enrol in school -- and poor access to health services that contributes to low immunization rates, high incidence of malaria and high risk of maternal death.
"The Millennium Development Goals are all about children," Veneman stressed. "If we work together to ensure children are properly fed and cared for, protected by immunization, have access to clean water and sanitation, sleep under treated bednets, know how to avoid HIV/AIDS, and have access to decent health services, we will go a long way to achieving the goals."
Wajir Primary School, I just found out:
"...was set up in 1988 following local outcry about school access for girls after a road accident. A bus ferrying girls from Wajir to a boarding school in Garissa, 200km away, crashed killing the girls on board. The community developed a self-help programme, raising their own funds, to construct a girls' only primary school. Enrolment has risen from 40 to 576 girls. The school's popularity reflects not just community self help, but also activism on behalf of girls'education in a district where there is very strong opposition to educating girls and many boys. According to Mrs. Mohammed-Shuria, the school's headteacher for the last 16 years, poverty means girls' enrolment is generally very low in the district. In primary schools, there are on average 2 boys for every girl hence the growth of the school is remarkable. Its popularity is linked with the immense commitment, enthusiasm and dedication of the head and the other teachers as well as its status as a single sex school.Female teachers have put in place a different set of relationships with their pupils and the families and have become activists for gender equity. They have been trained to promote gender equality by helping the girls in the school and by engaging with their parents and the community, which they do partly through running workshops exploring issues such as girls' rights and cultural norms including female genital mutilation.The school is not without difficulties of retention, inadequate resources and over reliance on mobilising work of teachers. But this case study indicates that women's activism, even in areas where girls' education is viewed with considerable hostility, can work successfully with local norms...
"(from
"Adult Education: Neglected But Never More Necessary:Beyond Access Seminar Report by Chloe Challender
)
***************
Wasomaji, mwajua
, I almost feel like impersonating legendary Kenyan radio personality
Leonard Mambo Mbotela
Millions of Kenyans associate him with his sixties and seventies era exciting, rapid fire live soccer coverage(
Kadeng'e(or Ouma Chege or Binzi Mwakolo or...)na mpira,


Kadenge na mpira, Kadenge na mpira, anachenga, moja, anachenga mbili, anakuja katikati, anaenda upande huu, anarudi upande mwingine, anakimbia, anatembea, anatambaa, anamvisha kanzu,anapepeta mpira, amemchenga mchezaji wa kwanza, amempita swipa, anamhepa fullback,mtizame, ndiyo huyo,ndiyo huyo, anaenda, anaenda, anaangilia huko, anaangalia kule, anatizama kushoto haoni mtu, anatazima kulia, zii mtu, atafanya nini, sasa mwangalie, anaajiitayarisha, anavuta, anapiga teke, anapiga shoot! anapiga shoot! anapiga shoot! mpira imepita moja kwa moja katikati ya miguu ya golkipa maarufu James Siang'a imeiingia ndani na kupasua neti...wasikilizaji, wananchi, mashabiki, ni....gooooooooooooooooooooooooooooooooooooooooooooaaaallllllll!!!!
gooooooooooooooooooooooooooooooooooooooooooooaaaallllllll!!!!
gooooooooooooooooooooooooooooooooooooooooooooaaaallllllll!!!!
gooooooooooooooooooooooooooooooooooooooooooooaaaallllllll!!!! Tatu Bila!! Mayowe!! Kelele! Mashabiki wa Abaluhyia wamefurahi! Mashabiki wa Gor Mahia wamezirai!
) that was so vivid it made me almost feel as if I was actually
a Gor Mahia
fan armed with my standard issue rock in the "Russia" section of the City Stadium at Jogoo Road about to brain a hapless linesman... or his weekly salacious semi-gossipy
Je Huu Ni Ungwana?
Sunday(was it Jumapili?) morality pep talk that made every Kenyan household fear inviting
Mambo Mbotela
over for a innocous stab at a little
kuon kal gi rech kamongo
lest you hear to your acute embarassment, how you and your grandmother greedily and hastily gobbled down your fish with bones intact-after you had been caught red handed in the act of hiding
chakula
from a desperately hungry
maskini mgeni katoka mbali, kidebe hana chake, hana mbele wala nyuma jamaani
...
I was thinking of
Leonard Mambo Mbotela
for two reasons:
1.Ms. Orie Rogo-Manduli.
2.Ms.Orie Rogo-Manduli.
Huh?
Swali
:
Oloo kichwa chake kimeruka nini?
Jibu
:
Kwani wajua leo? Oloo kazaliwa Kichaa bin Manoki!
Seriously the first reason has to do with the fact that decades before
Ms. Orie-Rogo Manduli
found fame, if not fortune as a not so lucky Kisumu parliamentary aspirant, very raucous Bomas delegate, one time envoy, trail-blazing Kenyan rally driver,
shoot-from-the-lips frank talker
and currently embattled NGO head honcho (some of her detractors mutter under their breath, hissing, "head case!") she was a well known VOK colleague of Leonard Mambo Mbotela- when she still went by the moniker
Mary Ondieki
and one of best friends of the late
Shangazi Dolly
aka
Mrs Dolorosa Achieng' Shikuku
(yes she was married to him!)of the
Kipindi cha Watoto
program...
The second reason why Leonard Mambo evokes Oriego Rogo- or is it the other way round? has to do with the unbelievable tit for tat,
vuta-ni-kuvute
free for all, no holds barred
miereka na makinzano
that has transformed the offices of the Kenya NGO Council into a veritable BEDLAM.
Kwani, Kun'Nini??!
I hear you ask, totally flabbergasted.
For that, let us turn to Ms. Orie Rogo-Manduli's former employer, the
The
first KBC story from Tuesday
tells us that the NGO Council Chairperson promptly LOCKED OUT all the other staff people at that organization after she was slapped with a suspension pending an internal investigation for mismanagement.
The
second story
from late yesterday, or is it earlier today, (Thursday, July 28th, 2005) adds to the dossier by swinging the 411 that Ms. Orie Rogo-Manduli called for fresh elections for her executive-excluding the Chair she specified- as she vowed to stay on, disregarding the suspensions, even as the rest of the NGO Council scurried to court to get a ruling on the lock out and ensuing nasty fisticuffs.
Why was I thinking of
Leonard Mambo Mbotela
when I read these two stories?
It is because I wanted to ask EVERYONE at the Kenya NGO Council, including the Chair:
Je, Huu Ni Ungwana???
Surely there are other more CIVIL ways of dealing with internal organizational issues.
Are there any Conflict Resolution consultants in Nairobi?
There is a killing to be made over at the NGO Council-it is screaming for URGENT OUTSIDE INTERVENTION- at least me thinks...
I will keep my lips zipped as to the relative merits and demerits of either side.
On
Ms. Orie Rogo Manduli's
often controversial utterances and unorthodox actions, I would just like to leave you with
this observation
from her fellow sister from the Lake, the well known
Kenyan feminist
, managing editor and exquisite writer
Ms. Lucy Oriang'.
So I will not say more about the matter.
Now, I want you to catch your breath, take a break from the break by listening to
this Seventies Kenyan classic Kiswahili monster hit
that was popularized by the VOK. Did anyone suspect that the foregoing sub-section, far from being an "irrelevant diversion" has been on the contrary, a consciously thought out and extended tribute to the hard working veterans of the VOK-Kenya's pioneering radio and television service- the folks who set the stage for the latter day superstars of
KTN, Nation TV, Kiss FM and Capital
radio? I tried to be subtle at first, but I guess at some point, the
paka
may have
ponyakad
from the
gunia
.
***************
It is OK-go ahead and curse me out, I can take it.
FINALLY!!
I hear some readers fuming.
Finally he gets to the FREAKING POINT.
Well, I wouldn't be too sure, if I were you. You never know. For instance, did you hear the one about...
Just kidding.
But suspense, you must admit-is S-W-E-E-T- if you are not the one who is being dangled for hours as you die of impatience.
Dear blogreader:
If the people of Sudan could broker a peace deal, surely we can also call a ceasefire in cyberspace,
ama
?
I will take that unprintable snort for a yes....
So, it is the
wakati
to say something about
Dr. Chris Murungaru
, Kenya's egg-splattered brand new persona non grata Transport Minister who shares the dubious honour with suspected Al Qaeda militants after being included in the "No Fly" passenger list first of the UK, but surely soon to follow a whole host of other Western states.
By the way, I am thinking of contacting the political pharmacist with an offer he cannot refuse:
To form the world's first
August 19th Birthday Association
bringing together Leos around the globe born on that date-like Dr. Chris and I.
Just look at the list of possible members living and unliving:
1871 Orville Wright (aviator)
1883 Coco Chanel (fashion designer, perfume creator)
1921 Gene Roddenberry (creator of Startrek)
1946 William J. Clinton (42nd US President)
Jonathan Frakes (Star Trek Next Generation),
Lil' Romeo
Matthew Perry
LeAnn Womack
Christian Slater
John Stamos
Adam Arkin
Peter Gallagher
John Deacon
Malcolm Forbes
Ogden Nash
Tipper Gore,
Johnny Nash,
Jill St. John
Snuffleupagus (Sesame Street Character)
With a list like that, especially the last named "celebrity" the sky is the limit!
Let me try to be serious for once.
Frivolity has its place.
Most of us who are Kenyan news junkies have by now, eye-balled the graphic images
In the two Nairobi dailies-the
Standard
and the
Nation
Here is an update from the Standard of Friday, July 29, 2005:



Why and how UK visas are revoked

By Andrew Teyie

The British High Commission yesterday declined to give reasons for revoking Dr Chris Murungaru's visa.

The Press Attache, Mr Mark Norton, only said: "There is a visa regulation that allows us to refuse entry to people, who are corrupt, suspected to be corrupt or convicted. We have used it before and we will use it again."

He would not discuss individual cases, he said.

The decision to outlaw someone from entering the United Kingdom is usually made at the highest level of the government.

The British Secretary of State must be convinced that the ban is for "public good".

The country's entry denial regulations state that someone may be outlawed: "Where the Secretary of State has personally directed that the exclusion of that person from the United Kingdom is conducive to the public good."

The regulations are contained in Chapter One Section 4 of Immigration Instructions to United Kingdom.

The Secretary of State can also delegate the powers to the Immigration Officer, who can cancel the entry visa as a result of false information submitted by the person or his failure to disclose "material facts".

According to an official of the British High Commission in Nairobi, the regulations were modified last year to bar people suspected of or convicted for corruption.

The modification targeted high profile people, who otherwise would have express access through diplomatic passports.

The regulations also provide appeal mechanisms.

"Where evidence comes to light that revocation of an entry clearance is appropriate, the Entry Clearance Officer (ECO) will contact the applicant concerned and ask them to attend another interview."

Occasionally, the regulations state, the applicant will not return to the mission and in these instances the ECO can revoke the EC without the individual being present as long as the ECO has the entry clearance to stamp " REVOKED ".

Legal advice has stated that an EC is still valid until it has actually been endorsed "REVOKED".

If a passenger arrives in the United Kingdom in possession of an EC which has been endorsed "REVOKED" and they have not obtained a fresh EC, then they will be rejected with no right of appeal.
These headlines have set off a wild fire blazing bright across many Kenyan online groups. I will excerpt from four forums, Mashada, RCBowen,Nation Discussion Forum and Kenyaonline:

Forum name Politics
Topic subject Murungaru Banned from UK
Topic URL http://www.mashada.com/forums/index.php?az=show_topic&forum=22&topic_id=69023&mesg_id=69023
69023, Murungaru Banned from UK
Posted by esigalame, Wed Jul-27-05 04:38 PM

Following in the footsteps of Biwott. I hope Kibaki is proud of his prodigee who is now clearly a liability.

Well done to the govt of Britain. The Kenyan on the street cant fight corruption even though Kibaki keeps telling us to provide him with proof. I think its fair to say the UK is more interested in the welfare of Kenyans than our govt.
If Kibaki wont acknowledge the existence of corruption then some one else has to.
I hope the UK convince other EU countries to ban Murungaru and any other corrupt cabinet minister, not just from Kenya but from across the contienent. Its the only way forward.
I know certain people will come forth with twisted explanations like maybe the UK is furious that we are not importing their products any more. But we aint buying it. Sisi twaelewa

Forum name Politics
Topic subject RE: One down 220 to go thi sucker should get amputated while...
Topic URL http://www.mashada.com/forums/index.php?az=show_topic&forum=22&topic_id=69021&mesg_id=69026
69026, RE: One down 220 to go thi sucker should get amputated while...
Posted by manziwanairobi1, Wed Jul-27-05 05:07 PM

Both scenarios scare me sh1t to death!

If the UK are upset because of Murungaru's previous quotes on Uk/Kenya business monopoly then indeed kenyan have to wake up and and release themselves off this ukoloni mamboleo.

If Murungaru has conned chapa and is in corrupt deals that have prompted the Uk to impose the ban, then NARC is the same as KANU and kenyans should wake up in 2007 and do what they gotta do!

The flight ban on Dr. Chris Murungaru was uncalled for.
From: dengu - Thu, Jul 28, 10:20 AM

Whatever happened to innocent until proven guilty? What has Dr. Murungaru done to deserve this type of treatment? The UK government should have been polite enough to give us the reasons. The witchhunt needs to stop.


Thank you Edward Clay
From: IC - Thu, Jul 28, 9:08 AM

You are still fighting for Kenyans unlike our Prezzi who could care less about the welfare of Kenyans.

The world now knows where the real corruption is. First Murungi was banned from speaking from Harvard and now Murungaru has been banned from the UK and hopefully will be banned from the EU as well.

I hope Kibaki himself will soon be persona non grata like Mugabe. I am calling for a Ban on Mr Kibaki as well for aiding and abetting corruption.

I don't know...
In response to The flight ban on Dr. Chris Murungaru was uncalled for. posted by dengu

From: Al Kags - alkags@gmail.com Thu, Jul 28, 10:35 AM

Perhaps it is this: since like the Mwigwithania Cafe & Hotel, Boarding and Lodging, up in the slopes, the british reserve the right of andmission, they may choose to refuse to admit anyone of dubious character (as, really, any country should). What do you think?


A small question regarding Murungaru, Oguk, Chunga, Oloo & how Luos act
From: _ - Wed, Jul 27, 11:46 PM

We have now seen the UK revoke its visa to Murungaru. That is good for he has been a terrible embarrassment to Kibaki's government. The negative publicity may finally push him out of office.

Kichwa Mbaya has been correct to shout that Murungaru must go.

Kichwa Mbaya definitely represents the thinking of many Luos. They HATE Kibaki men like Murungaru. They claim that they are part of the Mount Kenya Mafia.

However, you did not see Kikuyus running to RCB to shout that the British are "targetting Kikuyus."

Kevin Mwiria was the only one who defended Murungaru.

But do you remember when many of us here were saying that Oguk, Chunga, and Kwach must leave the judiciary?

Do you remember how our Luo brothers and sisters reacted? From Oloo to Yamin Mil, to Man Tinga (and others) they were all crying that the new "Kikuyu government" was targetting Luos. ALL the RCB Luos came out of their huts with spears, ready to defend their Luos in the judiciary!

Why is it ok for Kikuyus to be condemned for corruption but "tribal" when it is Luos being asked to step down?

Why this hypocrisy?

bakhoki
Standard Member
Standard Member
United States
08/04/2004
234 Posts

@mosisi,

Thank you omwana wa Omugusii for this important information. This information is the best news I have heard since I was born 24 years ago. Next please bar Michuki, and Mwirar*ia for the same corruption as Moorangaru. Thank you God. Thank you Britain. Why is it that all this corrupt people are sympathisers of NAK? Is NAK a party of corrupt people? Even biwott is a NAK sympathisers. Kweli, ya Mungu ni mengi. Thank you God for bringing NAK corrupt people to justice.

BENBEN
Gold Member

01/03/2004
725 Posts


When one elects to take an untenable position as defending the indefensible, exposure to ridicule is unavoidable. Pats, a single minded K1baki fanatic never fails to see the "evil hand" of anti-- forces whenever the government is criticized.

By taking the position above, dear pats, I am left wondering why your demi-god, K1baki, fired some civil servants over the same case. Has it ever occurred to you that such action represented an acknowledgment that something was amiss? The contrary would only mean that these civil servants were then sacrificial lambs, victimized at the alter of politics.

You proclaim loudly the issue of tenders that were supposedly awarded to British Companies, yet cannot mention even one by name, and neither can you explain how they were initially awarded. Had it been that you were privy to such information, I would acknowledge your word with skepticism. However, understanding that you believe only in creatures of your warped mental domain, I must dismiss your rhetoric with the contempt it deserves.

I wonder why you would not see the logic of anti-corruption forces focusing on "people who are close to the president or those who are perceived to influence tenders..." When one is trying to put out a fire, one must aim the extinguisher in the direction of the flames. It would be foolhardy to put your @ss in the flames and aim the extinguisher elsewhere as you are wont to do. Only Patriot can understand the rationale for such behavior.

I am not sure whether your misleading positions emanate from a skillful study of Goebbels, or you have inborn traits to articulate falsehoods without batting an eyelid. The complete absence of objectivity in many of you positions, put those who may want to learn from you in a very precarious position. Beyond K1baki, what in your opinion happens to the rest of the world?

Small minded questions
From: Me - Me@myselfandI.com Thu, Jul 28, 9:07 AM

Was the purge in the Judiciary a purge at all? Or wasn't it to remove a few bad weeds, leaving the good ones? Has the Ringera purge really improved the Judiciary?

I have been in touch with lawyers and other people who work in the courts. I know this for sure, Ringera's was not a purge. It added leaven to the bread, and we know who owns the bakery.
Now, a small-minded question: Now that some Luos claimed that Chunga and Oguk were fired because of their tribe, should Kikuyus rally behind Murungaru just because Mr small questions opened his keyboard mouth? How has Murungaru's alleged corruption benefited the smallest-minded Kikuyu?


From: B Awuor
Date: Wed Jul 27, 2005 5:39 pm
Subject: THANK GOD! - Minister Murungaru barred from travelling to UK

From: "s_maina"
Date: Thu Jul 28, 2005 11:59 am
Subject: Days of a thief are FINITE Re: THANK GOD! - Minister Murungaru barred

Bob Twin,
Kenyans/wananchi have have SUFFERED too long for the CORRUPT ways
and DELIBERATE CALCULATED ERRORS of a FEW!!! No doubt the days of a
THIEF are certainly FINITE!! The days of commiting MADHAMBIS at home
and living LEISURELY at another part of the world are OVER!!! Let
this SERVE as an example to many!! Its high time individuals suffered
for their ILLS ONE BY ONE!!

NSMC

"mrbob_k"
Date: Wed Jul 27, 2005 5:59 pm
Subject: Re: THANK GOD! - Minister Murungaru barred from travelling to UK

Namesake

That 780 million + more is now untouchable to him. He is poor again.

Bob-K

From: Milton obote Joshua
Date: Wed Jul 27, 2005 6:11 pm
Subject: Re: [KOL] Re: Murungaru Bannned in UK!!! Smething about "coming home to roost".
Bob K

Troble is the guy still calls the shots-jointly with others-in the current administaration. Such a ban should follow Mwiraria, Ndwiga and of course....!

Obote


From: "wangui gaciabu"
Date: Thu Jul 28, 2005 4:22 am
Subject: Re: [KOL] Re: THANK GOD! - Minister Murungaru barred from travelling to UK
How the mighty has fallen. Had he stashed it in Britain?

From: "asego2002"
Date: Thu Jul 28, 2005 10:20 am
Subject: Re: THANK GOD! - Minister Murungaru barred from travelling to UK
the kenya airforce 1 is atleast once a month at kloten airport
zurich. it either brings women (girlfriends, daughters, wives) for
shopping or money for keeping.

i will have you know how this has influenced the constitution review
if and when my daughters allow me to...

of asego bay


murungaru: why did he bank his loot in london?
From: _ - Thu, Jul 28, 11:23 AM

doesn't he know that you can't do that anymore? the carribean, asia or the middle east would have hidden it for him quietly.


You can't even do it in Swiss banks anymore.
In response to murungaru: why did he bank his loot in london? posted by _

From: ? - Thu, Jul 28, 11:27 AM

After accord with the likes of EY, France and USA some havens like Switzerland have been forced to comply to certain disclosure agreements. The best option would have been asia - dubai, Hong Kong, Nauru, Brunei, Vanautu or even Mauritius.

Judging from those vigorous spontaneous reactions from Kenyans dotted all over the world- from Nairobi to London to Zurich to various parts of the United States, Canada and elsewhere, it would be safe to surmise that millions of Kenyans ARE NOT ABOUT to take to the streets of Nairobi protesting this British action. On the contrary the imbibers of
Kenya Breweries
products like the ones below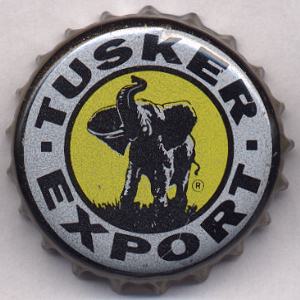 are probably reciprocating each other's rounds as they consign another hapless
ngombe, kuku
or
mbuzi
to a shocking untimely demise athwart some BBQ fire torture contraption.
As for me, the very first thought that popped into my mind was that
Kenya Times news story that reported Mwai Kibaki's fierce defence of his corruption tainted inner cabal.
I then silently sent my kudos to whistle blowers like
John Githongo
,
Gladwell Otieno
, Mwalimu Mati and many many others who have done a commendable jobs exposing these crooks lurking in the present Kibaki cabinet.
Speaking personally I am glad that I was among the hundreds if not thousands of Kenyan anti-corruption crusaders who have been sending letters and petitions to
Transparency International
,the world's media, and leaders like
Tony Blair
and
Bill Clinton.
It is my hope that David Mwiraria and any other Anglo Fleecing connected big wig should be feeling what Dr. Murungaru is feeling in the not too distant future.
I am uncertain whether President Kibaki feels as confident as he felt several months ago in asking Kimunya or whoever it was:
"
Kwani ulikula
Whose Goat?"
If there is ONE Kenyan who is shocked by British ban on Murungaru, well their name is NOT Onyango Oloo. Exactly a year and two weeks ago, writing on this very blog I suggested that
NARC had dropped the diplomatic ball.
And I would be shedding
machozi ya mamba
if I pretended to be distraught at the mishap that has now befallen our minister in charge of local and international travel.
As a matter of fact,
when I was in Nairobi on September 30th, 2003
I called a press conference at Chester House on Koinange Street at around 2 pm and called for the immediate resignation of Dr. Chris Murungaru who was then in charge of internal security. Yes-it was covered by the BBC,the German press and other outlets in case you are wondering...
So all I can add today is this: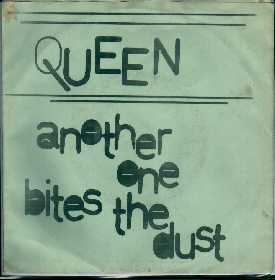 In my opinion the
ufisadi
chickens are coming home to roost for Kibaki. Given the long-standing British penchant for diplomatic tact, even with their neo-colonial underlings, the decision to plunk down Murungaru's travel status to the equivalent of a fugitive on Interpol's most wanted is an unambigous message to the NAK parvenu rulers about the imperialist clout and might of Britain. Back in the late 1980s we saw the senior Bush tolerate the excesses of the CIA connected drug lord Noriega- as long as he protected American interests in that region. Same thing with Saddam Hussein. Although
Mwai Kibaki
can never be compared to those two political hoodlums even be a deranged anti-NAK fiend, the underlying message is the same- thump your chest all you want in
Kieni, Othaya, Meru and Nairobi
- but remember, sooner or later you may want to check on the interest that those millions you stashed in London are doing in the financial markets.
Some of us are totally convinced that it is not the Kenyan president who calls the shots in that Ikulu, but people like
Muthaura, Kiraitu, Mwiraria
and of course
Murungaru
- making it virtually impossible for the same people to cut their own political throats or stab themselves in their own economic stomachs.
In as much as I applaud the British pre-emptive strike against any further looting of the state coffers by Dr. Murungaru and his ilk, I find it still very disheartening that 42 years after so called independence, our former colonial power can still essentially decide, with one bureaucratic move to severely curtail the official functions of one of the most powerful politicians in Kenya. Thank you Tony Blair, but I am NOT going to KISS YOUR ASS- no siree.
Imagine if we had a democratic constitution in place. The Bomas Draft has the
following chapter on the issue of Public Finance
. Check out
Part VI
of the same Chapter 15 of the Bomas Draft:
Part VI – Financial Management

Procurement of public goods and services

253.

(1) When a State organ or any other public institution at any level of government contracts for goods or services, it shall do so in accordance with a system that is fair, equitable, transparent, competitive and cost-effective.

(2) An Act of Parliament shall prescribe a framework within which policies may be implemented, providing for all or any of the following –

(a) categories of preference in the allocation of contracts;

(b) the protection or advancement of persons, categories of persons or groups previously disadvantaged by unfair competition or discrimination;

(c) sanctions against contractors that have not performed according to professionally regulated procedures, contractual agreements or legislation; and

(d) sanctions against persons who have defaulted on their tax obligations, or have been guilty of corrupt practices or serious violations of fair employment laws and practices.

Accounts and audit of public institutions

254.

(1) The Principal Secretary in charge of a ministry and the accounting officer in charge of a department or a public body are each accountable to The National Assembly for funds in that ministry, department or public body.

(2) The accounts of all governments and state organs shall be audited by the Auditor-General.

(3) The accounts of the offices of the Controller of Budget and the Auditor-General shall be audited and reported on by a professionally qualified accountant appointed by the National Assembly

(4) If, while, the holder of a public office, including a political office, a person directs or approves the use of public funds contrary to law, regulations or instructions, that person is liable for any loss arising from that use and is obliged to make good the loss, whether that person remains the holder of that office or not. Unless in Chapter Nine

(5) An Act of Parliament shall provide for the keeping of records and auditing of accounts of the devolved governments, and prescribe other measures for securing efficient and transparent fiscal management.
Is anyone sane out there CONFUSED as to why the likes of Dr. Murungaru will fight tooth and nail to ensure that the Zero Draft does not see the light of day?
My fellow Kenyans, the only way we can save our nation the INTERNATIONAL SHAME, EMBARASSMENT and HUMILIATION that Dr. Murungaru has foisted on our country today is by ensuring that we have stable, transparent, accountable and well-governed public institutions with built in safeguards against abuse of power, conflict of interest, theft by public servant and siphoning of tax payers' money to bribe political harlots in places like
Sun N Sand.
The revocation of Dr. Murungaru's British travel visa is one more impetus and incentive to campaign vigorously and vociferously against the so called "Kilifi Draft".
As one of my comrade in the UK signs off in his messages:
"Pamoja Tutashinda".
And with those few words, I am done.
Onyango Oloo
Montreal